About la Compagnie du Verre
Glass techniques applied to Design, Decoration and Architecture
—
Our workshop
Installed in a workshop in Aubervilliers, less than a mile from Paris (Porte de la Villette) La Compagnie du Verre undertake all traditional techniques of cold glass work - sandblasting, abrasion, engraving, serigraphy, plating and gilding.
Our work can transform interior design and architectural plans including partitions, ceilings, floor, showcases and also doors, railings, banisters, mirrors and windows.
—
More than a job ours is a craft of passion
We can answer all questions about glass and we can work to any level from feasibility through fabrication to assembly and installation. We offer our knowledge and skills to enhance our unique and wonderful glass products.
Our ambition is to fulfill all expectations and requirements, to the highest level of perfection and satisfaction.
Our work is cold working glass, which allows all dimensions, even large. The other kind of works, for instance hot-working, are made by subcontractors whose quality and excellency has been proved.
—
Working on glass
You cannot manipulate glass like other materials because when broken it cannot be fixed or repaired. Glass is subtle and demanding and we have to work under strong rules of fabrication and implementation in order to get a perfect product.
Glass has important assets including transmission and transparency. There is a great diversity of application. It enhances, transform, highlights, erases and transmits outlines, in fact it adds life to design. Its unique character allows very strong and resistant structures and it integrates easily with other materials.
Of course, this unique material needs to be flawless and made to perfection. It is this exacting process that gives rise to an incredible capacity for expression.
Young, passionate about glass artwork but maintaining every respect for French tradition and full creativity, Thomas Arnal (under the name of Tomsky) created La Compagnie du Verre, supported by a group of friends and supporters, to develop and extend his already excellent work.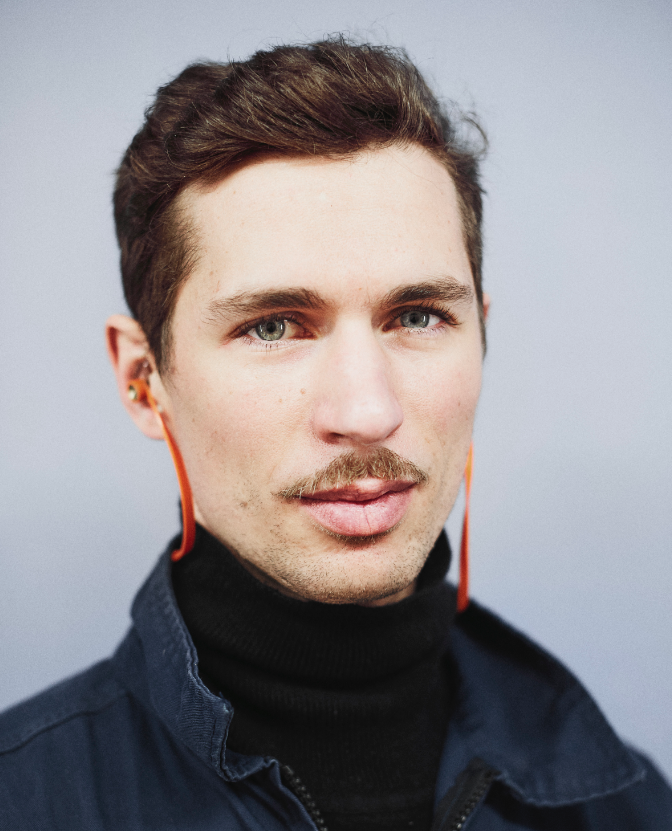 Thomas Arnal, after his studies at the Ecole Boulle in Paris, has learned the work on glass during 6 years at Bernard Pictet, worldwide famous French glass company.
During his years at Pictet, he explored all the facets of the job and learned every task of cold glass manufacturing, from cutting or sandblasting to fitting on site.
It gave him responsibilities and a strong taste for innovation. It gave him also the desire and the capacity to create his own company.